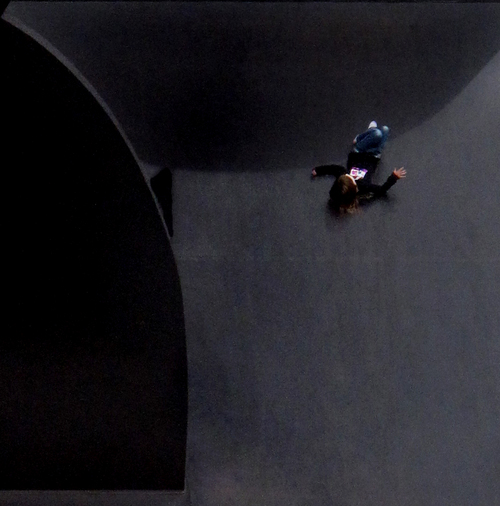 My 10th floor office overlooked the Picasso sculpture standing in Chicago's Daley Plaza. I was drawn to the interplay of color and light on the form of the sculpture that changed over the course of my eight-hour day.
Children and youth inspire my spirit and continue to be the subject of many of the images that I have captured - both locally and in my travels. This comes as no surprise to those who know me as I have been a lifelong children's advocate whose professional career has focused on protecting the rights of children, working to keep their spirits free. I see children as intrinsically strong, competent and powerful, and I think these images illustrate that belief.
I viewed the Sculpture as a playground on which I saw children exercise their initiative, determination, confidence and courage as well as their muscles, as they climbed and explored the Sculptures' incline ramp and moved through its panels. Their free movements stood in sharp contrast to the adults I observed who sat or stood at the base of the sculpture.